Are you looking to maintain your grades or improve them? Whatever your goal, GEARS is for you!
Starting university is a busy time for everyone. It can be tough to carve out dedicated time to review specific course material while you are adjusting to a new schedule. GEARS are weekly drop-in sessions that help you to fit in that important review time.
The benefits of attending GEARS:
Successful upper-year students provide guidance on reviewing materials and studying for tests.
Dedicated, regular study time.
Optimize study habits and time management skills.
Get to know your classmates and meet upper-year students.
All sessions are drop-in, no registration required. Unable to attend an entire session? Join GEARS for part of one.
Judgement-free zone. No marks are issued and your attendance is not reported to your instructors.
Helps you integrate how to learn with what you need to learn.
2021 Winter Term GEARS Schedule
GEARS sessions for Engineering Science students can be found on the Division of Engineering Science website.
Core 8/TrackOne schedule (all times EDT/Toronto; last day of regular sessions will be Friday, April 16, 2021):
Visit the First Year Hub on Quercus to connect (sessions will be held in the main First Year Hub - Course Room in Bb Collaborate)!
| | | |
| --- | --- | --- |
| Day | Time | Leaders |
| Monday | 6 – 7 p.m. | Sarvenaz (MechE), Samantha (MechE) |
| Tuesday | 8 – 9 a.m. | Samir (ECE), Vicky (MechE) |
| Wednesday | 1 – 2 p.m. | Kim (ECE), Samir (ECE) |
| Thursday | 1 – 2 p.m. | Sarvenaz (MechE), Nikhil (ChemE) |
| Friday | 3 – 4 p.m. | Samantha (MechE), Vicky (MechE) |
GEARS Final Assessment Version!
| | | |
| --- | --- | --- |
| Thursday, April 22 | 1 – 3 p.m. | Vicky + Samir |
| Saturday, April 24 | 10 a.m. – 12 p.m. | Sam + Sarvenaz |
| Tuesday, April 27 | 5 – 7 p.m. | Kim + Samir |
Academic Mentors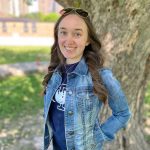 Samantha Butt: Hello everyone! I am excited to welcome you to U of T Engineering, also known as Skule. I am entering my second year of Mechanical Engineering this fall, but last year I was in TrackOne. My advice to the 2T4's would be to create a balance with your academics and personal life. Block out time in your week to do something you enjoy, whether it be sports, music or a design team. This will ultimately improve your mood and allow you to enjoy your first year experience even more! Personally, I enjoy dance or taking my dog for a walk.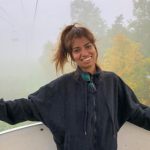 Sarvenaz Hosseini Hello! I'm Sarvenaz and I'm a second-year mechanical engineering student. What first got me interested in this field is my love for fixing bikes. I also love to ride them. In my first year, I joined UTRCBC, which is a rock climbing group at U of T. This helped me stay active. This past summer, I assisted Professor Stickel with his research on Active Learning. My goal for next year is to join a design team. Excited to meet you!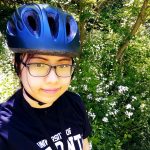 Vicky Huang
My name is Vicky Huang and I am a Mech 2T2 (+PEY hopefully!). This year, I will be taking the mechatronics and energy & environment streams. I am also working towards finishing my communications certificate and completing courses to graduate with a sustainability minor. This is my second year working with the GEARS program, and I love seeing first-year students dropping in to speak with us just like I did when I was in my first year. Last school year, I was building a robot with my friends for the UTRA SUMO competition and I was part of a project team run by the Sustainable Engineers Association. Most recently, I worked at KPMG for my ESIP and I will be working with them again next summer. If you want to know what working in a non-traditional engineering job is like, feel free to ask me.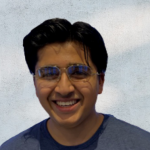 Samir Khaki: Hey! My name is Samir and I'm a second-year Computer Engineering student working towards minors in business and AI. U of T's a big place which can feel overwhelming for newcomers. My advice is to take advantage of the resources that our university has to offer. From academic advisors to professors' office hours, the University has supports in place to help build good study habits and in turn, ease the transition from high school. It's important to focus on building these learning skills as not only will they enable you to achieve your academic goals, but they'll also help you with time management and the overall adjustment to university life. Despite the intimidating nature of engineering, don't forget to make time for yourself and step out of your comfort zone, because ultimately first-year is all about trying new things, so be sure to make the most of it!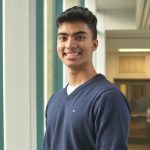 Nikhil Konduru: Hi, I'm Nikhil. I'm a ChemE 2T2 and in the past I've been involved in ChemClub as First Year Rep and Social Director and in U of T Toastmasters. This year I'm a content writer for the U of T Consulting Association (UTCA) and an engCEO along with of course GEARS! When I'm not studying, I like viewing content about life lessons, productivity and mental wellness, and writing about the same. I also love staying active, eating food and doing silly things with friends. Can't wait to meet you.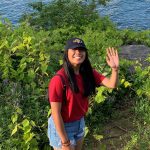 Kim Orna: Hi! My name is Kim, and I'm an ECE 2T3 + T1 + PEY (electrical engineering stream), interested in completing a Nanoengineering minor. During my first year, I participated in SheHacksIV at Western University (my first ever hackathon!), and volunteered at the YNCN Winter Career Fair. Over the summer, I was part of the First Year Summer Fellowship, and helped design a high-temperature ultrasonic transducer with Professor Sinclair in the MIE Department. I'm also part of the Orientation Committee as a Launchpad Subcom Co-chair and Upsilon leedur. In my free time, I enjoy reading and biking, and during quarantine, I learned how to cook some pretty yummy dishes. To all the 2T4's: I can't wait to meet you and work together throughout the school year! Don't forget to reach out when you need help, both academically and mentally, and remember to take care of yourself.
(Short link to this page: http://uoft.me/gears)