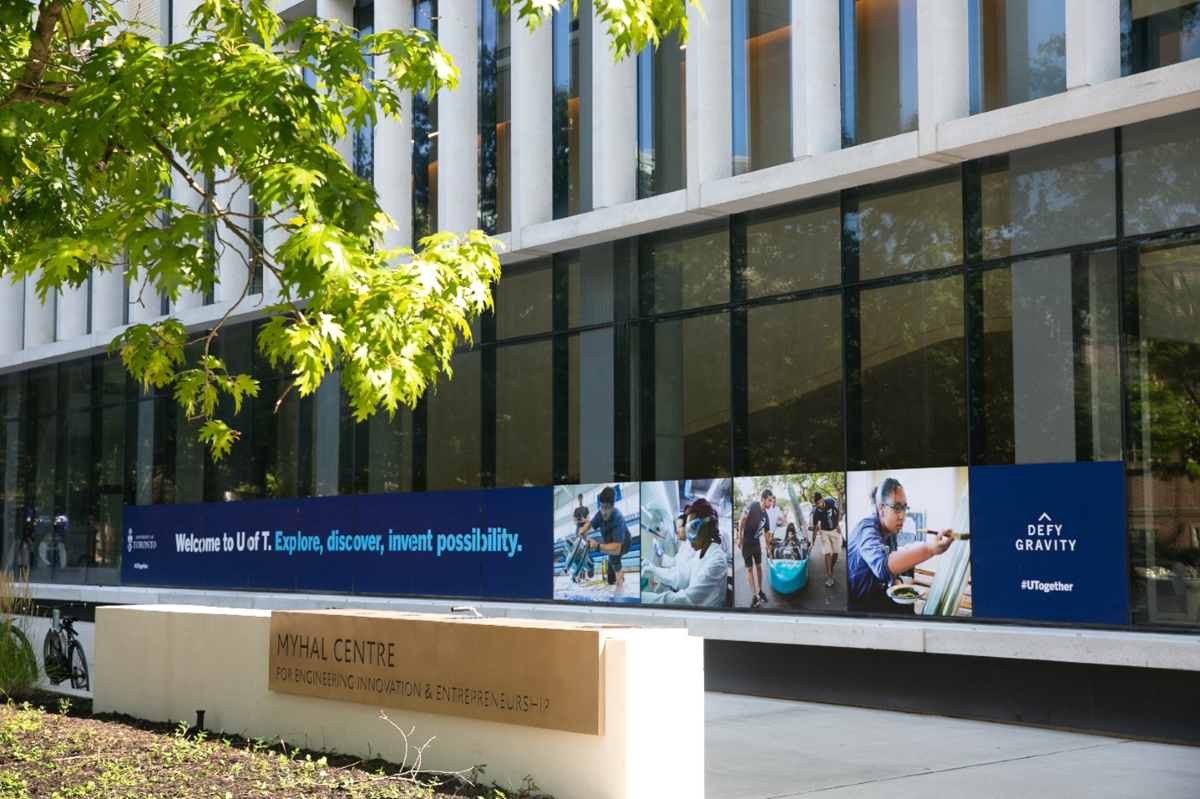 Welcome to U of T Engineering's 2023-2024 Fall-Winter Registration & Enrolment Guide!
In this guide, you will find step-by-step instructions on the Faculty's registration and enrolment process for the Fall and Winter Terms. This includes information on deadlines, fee payments, OSAP deferrals, courses, waitlists and more. Carefully review these steps before starting the enrolment process.
If you have any questions, please consult the Registrar's Office or your department's undergraduate office.
Step-by-Step Guide
Step 1: Preparing for Enrolment & Registration
Step 2: Enrolment Information: Enrolling in Courses & Creating Your Personal Timetable
Enrolment is the process of creating your timetable by adding the courses you plan to take in ACORN. The Faculty may automatically add courses for some students. Review your year's enrolment process below.
Engineering course enrolment opens on July 13, 2023, at 6 a.m. Upper-year students can add Engineering core, technical and elective courses (including APS, TEP and JRE courses)
Arts & Science enhanced enrolment courses open on July 13, 2023, at 6 a.m. Upper-year students can add electives from the Arts & Science enhanced enrolment list (last updated June 22, 2023)
Other Arts & Science courses open on August 2, 2023, at 6 a.m. Upper-year students can add Arts & Science courses that are not listed in the enhanced enrolment course list
Step 3: Registration Information: Paying or Deferring Tuition Fees
To complete your registration in the courses that you enrolled in, you must pay or defer your tuition and incidental fees. Payments or deferrals must be completed by August 17, 2023.
Once you make a payment or deferral, your registration will be processed automatically. This can take between 5-10 business days to process. If a payment was made outside of Canada, this may take longer. It is important that you monitor your status on ACORN to ensure it is updated to registered "REG" by August 31, 2023.
Step 4: Review Upcoming Scholarships & Financial Aid Opportunities
If you received a scholarship from the Faculty or University, the funds will be applied against your fees prior to October 15, 2023.
Opportunities for Engineering Students
The Faculty maintains a list of internal and external scholarship and grant opportunities for undergraduate engineering students on the Scholarships & Opportunities page. This is updated regularly, so make sure to check back for new scholarships added or updates on deadlines. It is recommended you bookmark this page and check back throughout the year for opportunities.
Before the academic year gets busy, we encourage you to review the opportunities and note those you would like to apply for. E.g., if you are interested in a scholarship with a January 2024 deadline, make a note in your calendar to work on the application a month or two in advance.
For any questions about scholarships or help with applications, contact Pierina Filippone, Assistant Registrar, Financial Aid & Scholarships at awards@engineering.utoronto.ca.
Online Engineering Portfolio (ePortfolio)
U of T Engineering students are automatically considered for Faculty scholarships and awards after each academic year through the Online Engineering Portfolio (ePortfolio). The ePortfolio is a place to record your extracurricular activities. The Scholarships and Awards Committee will use the information in the ePortfolio to select recipients for awards that take extra-curricular activities and leadership qualities into consideration and to identify potential candidates for awards outside of the Faculty.
Additionally, U of T Engineering has scholarships and awards that support Black students, Indigenous students and students registered with Accessibility Services. The e-Portfolio provides you with the opportunity to self-identify to be considered for these awards. While self-identification is not required, self-disclosure of identity is required to be considered for these specific scholarships and awards.
Students who are not receiving OSAP this year are also encouraged to complete their budget in the ePortfolio to be considered for awards that include financial need.
The ePortfolio is available throughout the academic year and closes on June 7, annually. You must update your ePortfolio each academic year to be automatically considered for multiple opportunities!
To be eligible to receive UTAPS, you must have an assessment by OSAP or your province or territory's student loan program. If, after receiving the maximum amount of government assistance, your assessed financial need is not met, U of T will provide a UTAPS grant to cover your unmet financial need. In other words, UTAPS will "top up" the amount you have already received through government assistance to enable you to cover any unmet assessed financial need. A UTAPS grant does not need to be paid back.
UTAPS Application Change for 2023-2024:
All students receiving government funding (OSAP, out-of-province government funding, or education funding for Indigenous students) who wish to be considered for UTAPS must submit an online application. More details on applying for UTAPS are available on the University Registrar's Office website.
Step 5: Review the Resources and Support for U of T Engineering Students
Prepare for the new academic year by reviewing the resources and support available to undergraduate engineering students.
The Faculty and University have several resources to help you succeed in your undergraduate studies:
Academic Support
Health & Wellness
Talk to Someone Right Now: If you are in distress, there are 24/7 support services, counselling and other resources available. In an emergency, call 911.
U of T Engineering Mental Health & Wellness: Fostering a culture of care and support. Find helpful resources, learning opportunities and support. Contact your Mental Health Programs Officer.
U of T Health & Wellness: Provides a range of health services for your physical and mental health, wellness programs and information to help support you in achieving your personal and academic goals.
General Resources