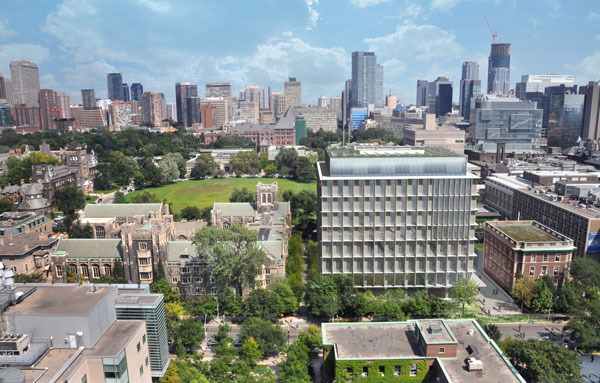 Welcome to U of T Engineering's 2020 – 2021 Fall and Winter Registration & Enrolment Guide.
Please review the steps below regarding the registration and enrolment process. If you have any questions, please consult the Office of the Registrar or your department's undergraduate office.
Special notes:
*Ontario's response to the COVID-19 pandemic continues to evolve. Changes will likely occur as the province and its municipalities adjust to new data about the virus. In these circumstances, please be advised that the manner of delivery of courses, co-curricular opportunities, programs and services is subject to change, in accordance with University policies. The University thanks its students, faculty, and staff for their flexibility during these challenging times as we work together to maintain the standards of excellence that are the hallmark of the University.
*All U of T Engineering classes, lectures, and course events will be offered online. The Faculty is also making a remote access guarantee, which will allow every one of our students to complete all academic requirements remotely, including final exams. The remote access guarantee means that students who cannot be in Toronto, or choose to stay home, will be able to continue their programs uninterrupted. Students will not be required to attend classes, labs, or tutorials in person during the 2020 Fall Term and 2021 Winter Term.
In the 2021 Winter Term, we are planning to augment remote learning with limited, optional in-person experiences, including, perhaps, physically-distanced office hours, in-person lecture, tutorial or practical sections, access to common rooms, group projects, and extra- or co-curricular opportunities. However, we continue to take guidance from public health authorities and the government and cannot forecast when it may be safe to do so in a format that contributes in a meaningful way to our students' learning. If we are able to safely offer in-person experiences in the 2021 Winter Term, we will likely not be able to confirm those details until later in the 2020 Fall Term.
Enrolment note:  Students will not be able to enrol into in-person sections of Engineering courses through ACORN. Students will have opportunities to opt into limited, optional, in-person sections of Engineering courses for which they are already registered (not waitlisted) starting early September, provided they can confirm they will be available and in Toronto to attend all in-person sections. Details will be communicated to students in September. Students should note that there may be more requests for in-person sections than can be accommodated. Students will be informed of their enrolment on November 1, 2020, and waitlists will be opened after that time.
For the 2021 Winter Term, we anticipate that all final assessments for engineering courses will be completed remotely — whether a student is enrolled in an in-person offering of the course, or a remote offering — to ensure fairness to all U of T Engineering students.
A reminder: all timetable information related to the 2021 Winter Term is subject to change due to the evolving nature of COVID-19.
This information is specific to Engineering courses, and does not apply to courses offered by the Faculty of Arts & Science.
*Engineering Timetable: Student timetables will include additional information about how the course content will be delivered. The course instructor will provide the specific expectations of the course. For other Faculties, please review their timetables and course delivery plans. The possible delivery methods include:
Online, synchronous: An online course with scheduled meeting times (posted in ACORN) when a student may be expected to participate in activities. Lectures classified as synchronous will be recorded for students who are not available at the scheduled time. The course may have optional in-person meetings.
Online, asynchronous: A course delivered online that does not have scheduled meeting times in ACORN. Students are expected to keep up with course work throughout the term.
In-person:  A course that will be delivered in-person and has scheduled meeting times posted in ACORN. Students are expected to attend all meeting sections for in-person courses.
Quick Links