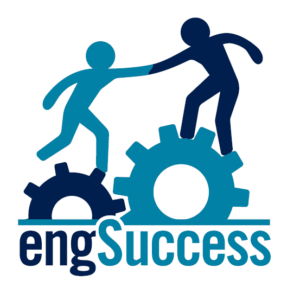 The U of T engSuccess Academic Peer Mentors understand that your success in university goes beyond the classroom. They have experienced success but also understand what it's like to face academic challenges and effectively overcome them using various strategies, including tools to help you learn and leverage the community around you!
Through one-to-one sessions, the engSuccess Mentors focus on helping you:
Build effective time management skills
Improve on class preparation and notetaking
Manage your academic course load and create a school-life balance
Help you set realistic goals and expectations
Deal with procrastination and distractions
Much more!
engSuccess Mentors also organize pop-up events centred on student success and building community for undergraduate Engineering students.
Learn more about the 2023-24 engSuccess Mentors below, and stay updated on their activities below:
Email: engsuccess@engineering.utoronto.ca
Instagram: @engsuccessuoft
Meet the engSuccess Mentors
Each of the 12 engSuccess Mentors is unique with different backgrounds and experiences that we are excited to share with you. As engSuccess Mentors, we are here to help you navigate challenges that come up through informal, peer-to-peer mentorship.
Do you have a question about U of T Engineering? Want to enhance your professional and academic skills? Or just want to meet someone new? Ask an engSuccess Mentor!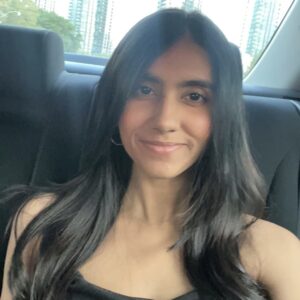 Vidhi Bamboli (she/her),
engSuccess Lead Mentor
 |
ChemE
2T5
My name is Vidhi and I'm a ChemE 2T5 + PEY pursuing a minor in Bioengineering. I joined engSuccess to help you navigate through engineering since I know it can seem overwhelming sometimes. I want to create a safe space for you and help to the best of my abilities so please never hesitate to reach out! Outside of school, I love listening to music, reading, meeting friends and exploring new places around the city. I would love to chat about anything academic, social or career-related!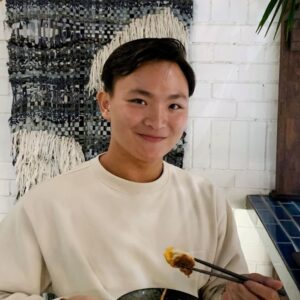 Jethro Tong (he/him
)
,
engSuccess Lead Mentor |
MSE 2T5
I'm Jethro, a third-year MSE student with a minor in Engineering Business and Advanced Manufacturing. I'm involved in BlueSky Solar Racing (BSSR) and UTESCA (consulting association) which I'm passionate about, in addition to tennis, cooking and all things engineering (nerd lol). Having completed a few internships in various industries, I'm still not fully certain about my career goals and I can imagine how it may seem to first years or others that don't know how to approach it. It's always a work in progress but this was one of the few reasons which motivated me to be an engSuccess mentor. I desire to be a figure who inspires growth and encourages others to be better leaders in their own lives! I look forward to meeting and chatting with you soon. 🙂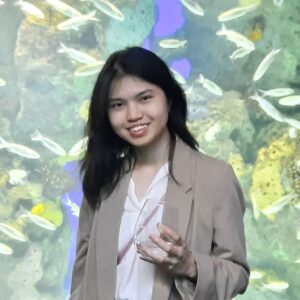 Ally Cheung
(
she/her)
, engSuccess Academic Peer Mentor
|
Eng Sci 2T3 + PEY
My name is Ally. I am currently in my fourth year of Engineering Science, majoring in biomedical system engineering. I am also pursuing a minor in Robotics. Becoming an EngSuccess peer mentor is incredibly motivating for me. I believe in the power of peer support and want to be there to help others navigate university life successfully. Apart from academics, I actively engage in different biomedical engineering clubs to expand my network and build my skills. Can't wait to meet you and embark on this exciting journey together!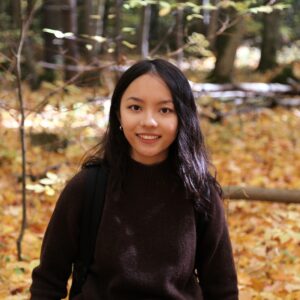 Evelyn Li (she/her)
, engSuccess Academic Peer Mentor
|
MSE 2T3 + PEY
My name is Evelyn. I am a fourth-year MSE student pursuing a nanoengineering minor. I just came back to school from my PEY co-op term. I joined engSuccess hoping to connect with people and share some of my experience at Skule™. I am currently the event director for the Materials Industry Club and used to be a member of the Blue Sky Solar Racing Design Team. Also, I have worked on several research projects with two U of T research groups both as undergraduate thesis and summer research. In my spare time, I enjoy playing board games and analog photography. Looking forward to meeting you all!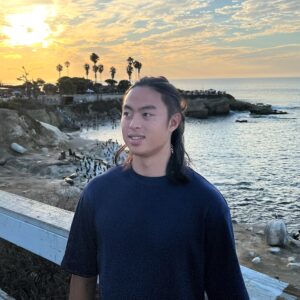 Kenji Ku (
he/him)
, engSuccess Academic Peer Mentor
|
CompE 2T5 + PEY
I'm Kenji, a third-year student pursuing Computer Engineering with double minors in Business and AI. Last year, I had the incredible opportunity to be an EngSuccess peer mentor, and it was truly rewarding to guide and support fellow students on their academic journey. Outside of my studies, I love playing sports and games. Being part of various teams and clubs has not only kept me active but has also taught me valuable teamwork and leadership skills. I'm thrilled to continue being an EngSuccess peer mentor and contribute to the success of my peers!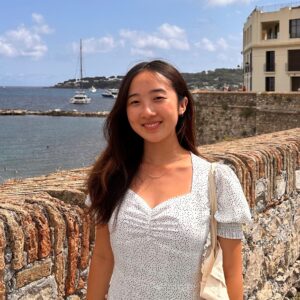 Nancy Li (
She/her)
, engSuccess Academic Peer Mentor
|
MSE 2T5 + PEY
My name is Nancy. I am an MSE2T5 + PEY, also pursuing a minor in Engineering Business. In my free time, you'll likely catch me baking, swimming, or hiking. I've recently participated in an exchange program conducting research in Switzerland! Now, I'm a part of engSuccess with the goal of being a dependable and approachable contact for students. Feel free to reach out to me anytime, whether you need advice or just want to have a friendly chat. I understand how overwhelming things can get, and I'm here to support you guys as best as I can.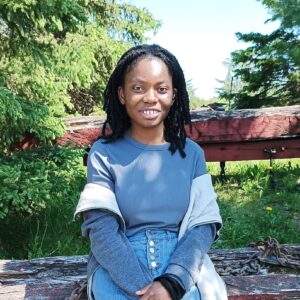 Nikita Chiduku (
she/her)
, engSuccess Academic Peer Mentor
|
CivE 2T6 + PEY
I'm Nikita, and I'm currently a second-year Civil Engineering student. I'm looking forward to connecting with you throughout this year, which is the main reason I became a peer mentor. University can seem tough, intimidating, and all other similar adjectives, but with good support systems, and a little help (that could be me!) I'm hoping to help make your experience the most productive and enjoyable it can be! In my free time, I crochet, write, make comics, and do about a million other things. Feel free to come chat about pretty much anything and everything!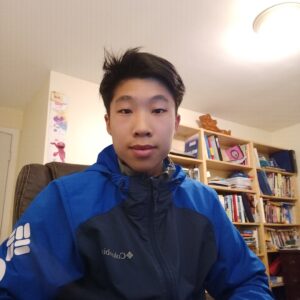 Lancelot Shih (he/him), engSuccess Academic Peer Mentor
| ECE
2T6
+ PEY
My name is Lancelot and I am a second-year student in ECE. Becoming an engSuccess peer mentor was something that I wanted to do because I felt it gave me a way to give back to those who helped me along the way through my first year, and I found the framework I discovered for learning and working may be insightful and helpful to others, and I wanted to share that as well. My personal interests include PC Building, and I am involved in the Blue Sky Solar Racing Design team.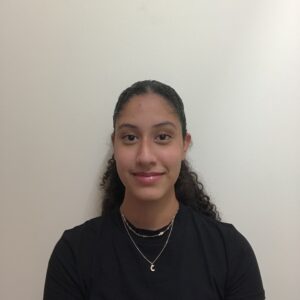 Noureen Abdelhalim (she/her)
, engSuccess Academic Peer Mentor
|
CivE 2T5 +PEY
My name is Noureen Abdelhalim and I am a Civ2T5 + PEY. I decided to join engSuccess and be a mentor because I know how challenging university (especially Engineering) can be, and I want to help make the journey easier for you! In my free time, I enjoy swimming, reading, and spending time with my friends. I am also interested in fashion! Feel free to reach out to me anytime! 🙂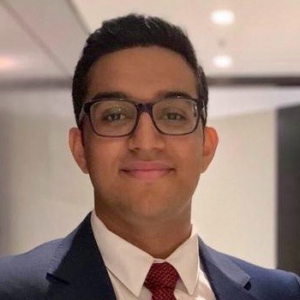 Rahul Chopra (he/him)
, engSuccess Academic Peer Mentor
|
ECE 2T3 + PEY
I'm Rahul. I'm an ECE 2T3 + PEY pursuing an Engineering Business minor and Artificial Intelligence Engineering certificate. I just finished my PEY at Intel. I joined engSuccess to help build the Skule™ community, engaging in everything from peer mentorship and fun activities in the Pit to sharing experiences and talking about design teams. In my spare time, I enjoy working with my design team but also looking for new movies to watch. Looking forward to having a chat with you!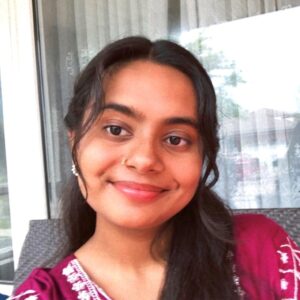 Tanushree Bhattacharjee  (
she/her)
, engSuccess Academic Peer Mentor
|
MechE 2T6 + PEY
My name is Tanushree. I am entering my second year of Mechanical Engineering after finishing my first year as a TrackOne student. Recently, I worked at the Engineering Outreach Office as an instructor for their summer courses. I'm hoping I can apply the things I learned there to the engSucess mentorship program. Having faced my share of challenges during my first year, I understand the struggle of adjusting to university life. That's precisely why I joined engSuccess – to support students as they transition into this new chapter. I'm eager to get to know each and every one of you!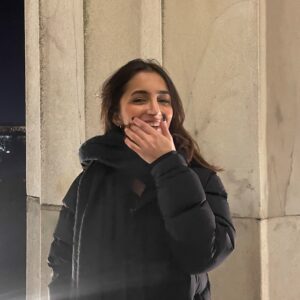 Tala Malkawi (she/her), engSuccess Academic Peer Mentor | Indy 2T5 + PEY
My name is Tala, I'm a third-year industrial engineering student with a minor in AI and I am one of your mentors this year! I joined engSuccess because I know how stressful engineering can get, and I want to help you all navigate that. We've all been there! I love to read, go out with friends, go to the beach and drink coffee. Something extremely important to me is having a good work-life balance, and I hope to help you all achieve that so you can enjoy everything UofT has to offer.


Looking for U of T information? Navi is a chat tool that can help you find the services you're looking for. From mental health, financial aid, housing, and more!