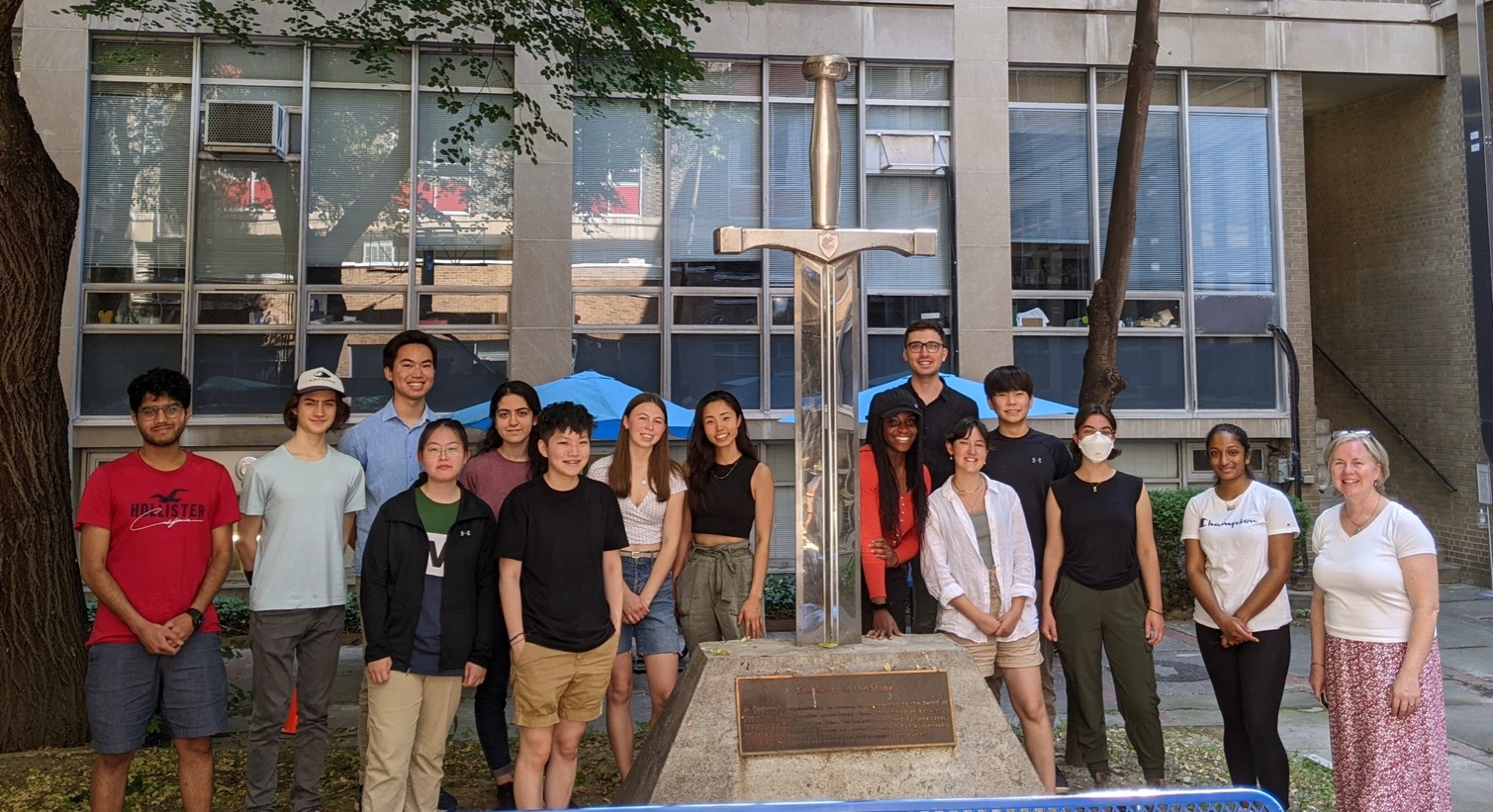 The FASE Undergraduate Summer Research Program (USRP) represents a community of students engaging in summer research at the Faculty of Applied Science and Engineering. Participants meet weekly between May and August where sessions promote the support and development of 'success skills' that enhance the research experience.
In addition to connecting each week as a student community, participants interact with experts from across the Faculty to discuss topics such as Research Ethics, Safety in the Research Environment, Academic Referencing, Scientific Abstract Preparation and Research Presentations.
Do you have any questions? Please contact the Undergraduate Research and International Experience Coordinator at URIE@engineering.utoronto.ca.
Registration for 2023 is

now

closed

. Please check back in

March

2024 for details about USRP for Summer 2024
2023 USRP
Program Information
The USRP sessions will be in person on Wednesdays from 9:30 a.m. to 11:00 a.m.
The first session will begin on May 17, 2023. Participants will meet three times a month over the course of the summer and will end with UnERD on August 16, 2023, marking the last day of the program.
U of T student participants who complete a minimum of eight USRP sessions, plus the final project dissemination at the annual Undergraduate Engineering Research Day (UnERD), will receive Co-Curricular Recognition (CCR) on their transcript.
Registered participants will be invited to the USRP 2023 Quercus site in April which will outline the full schedule, location details, and session activities.
Eligibility
This program is free and open to all undergraduate students who are engaging in summer research in the Faculty of Applied Science & Engineering. This includes both U of T and non-U of T undergraduate students.
Students are eligible to participate in this program once they have secured a research placement or supervisor.
Registration
Registration is open all summer up until the last session scheduled on August 9, 2023. To register, students must submit the online registration form.
For U of T students who wish to apply for CCR recognition, you must complete all of the following:
Register by May 30, 2023 at the latest
Attend at least 8 USRP scheduled sessions (if you register between May 24 to 30, then you must attend all remaining USRP scheduled sessions)
Participate in UnERD at the end of the program
If you have any questions, please contact the Undergraduate Research and International Experience Coordinator at URIE@engineering.utoronto.ca.