The University of Toronto's Undergraduate Engineering Research Day (UnERD) is an annual conference organized by students that promotes collaboration and networking. Although UnERD has been running for over 10 years, this was the inaugural online event. 
UnERD aims to provide an opportunity for undergraduate engineering students to showcase their research to industry professionals and fellow students, inspiring the exchange of innovative solutions across a wide breadth of global challenges.
UnERD 2020 was special because it exemplified perseverance beyond research that extends into the spirit of the U of T Engineering community. There are many undergraduate students who explored bold and innovative ideas in less than ideal circumstances at labs across campus this summer. They are adaptable and resilient, and, we, the planning committee, simply provided support and a venue to facilitate their drive. UnERD 2020 inspires in its existence. 
UnERD was held online on August 14, 2020. Join our mailing list to stay in touch and learn about future UnERD events!
Connect with us:
Recorded Program & Conference Media
Most of the UnERD 2020 program was recorded and posted on Youtube. Click on the playlist below that you are interested in viewing.

Recordings: 
Media: 

During our Grad Skule Alumni Panel, we invited attendees to reflect on potential careers in academia and industry:


During our Closing Ceremony, we invited attendees what they learned during UnERD 2020 and how they would use what they learned. These are some of their ideas: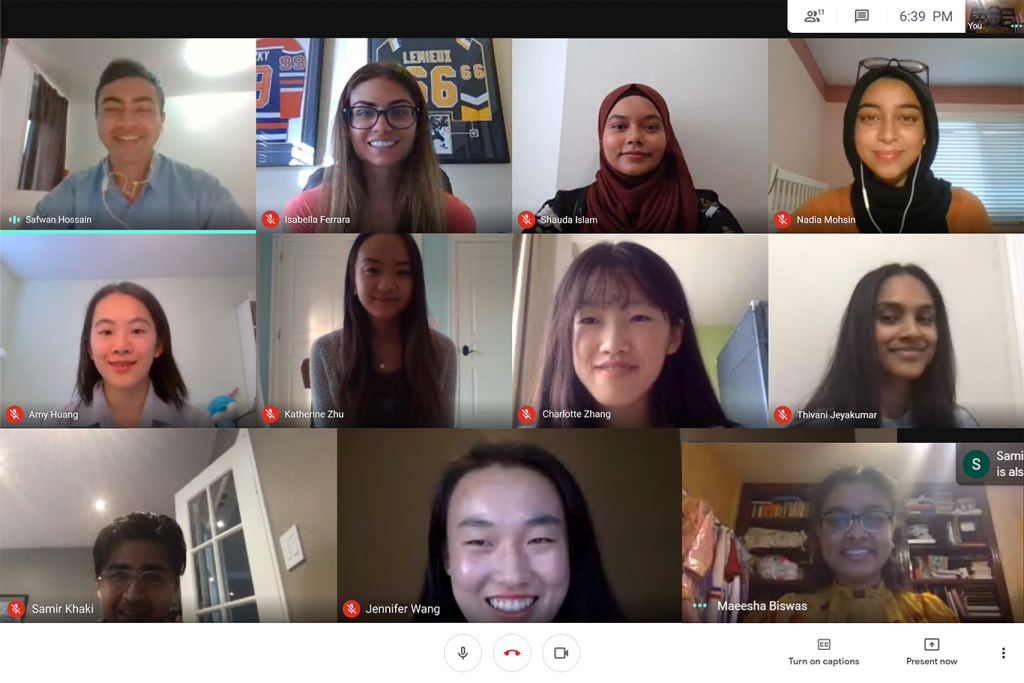 Isabella Ferrara, Communications Director
Katherine Zhu, Marketing Director
Thivani Jeyakumar, Programming Director
Jennifer Wang, Programming Director
Nadia Mohsin, Finance Director
Yuxuan (Amy) Huang, Outreach and Sponsorship Director
Shauda Islam, Judging and Awards Director
Samir Khaki, Logistics Director
Charlotte Zhang, Logistic Director
Thank you to our sponsors: