Hi,
The countdown is on – the first day of classes is less than a month away! This week we have an update on the Math Self-Assessment quizzes, a reminder about registration, and fun upcoming events including opportunities to meet your professors. In this week's Student Blog, Mirjana shares some more great background on Skule traditions (including something called "Godiva Week").
Please be sure to read your Guide to First Year, follow us on Twitter and if you have questions and want to connect with us you can reach us by email or through our Live Chat service.  
Have a nice weekend,
—The First Year Office Team  
(Leslie, Jennifer, Emzhei, JesusMiracle & Hannah)  
P.S. Not joining U of T Engineering? If your plans have changed, please notify our Admissions Office at ask@ecf.utoronto.ca.
Registration Deadline Reminder
We'd like to remind you that if you haven't already, it is very important that you register for the upcoming year by making a fee payment or deferring your tuition fees no later than August 20. 
If you were notified that you are receiving a scholarship from the University, you should subtract the scholarship amount from your payment (scholarships will be applied to your invoice automatically before October 15). 
More info about this and other important to-do items (like activating your UTORid and U of T email) are in the Guide to First Year. 
Math Self-Assessment Quizzes
Since math is fundamental to so many of your courses in first year, we want to help you make sure that you are as well-prepared as possible and give you a chance to review your high school math concepts so that you get off to a great start in September. 
To do this, we have prepared a set of targeted online quizzes (logarithms and exponentials, algebra, functions, graphing, trigonometry, and high school calculus) to help you identify areas that might need improvement.  
Your total mark on the online quizzes will make up 3% of your final mark in your fall semester MAT186H1: Calculus I course (not 2% of your MAT188: Linear Algebra course, as previously advertised. Those of you on track to complete the summer APS162H1 Calculus for Engineers I course are still encouraged to complete the quizzes, but will not be required to do so for course credit).  If you receive at least 60% of all of the available points, and get at least half of the points on each one of the six quizzes, you will earn the full 3% towards your MAT186 mark. The deadline to complete these quizzes is September 14. 
Check your email inbox* next week for a message from the First Year Office (firstyear@engineering.utoronto.ca) with your personalized login information to access these quizzes online.  If your scores in any of the tests are low, we strongly recommend that you consider attending the relevant online Pre-Calculus Prep (formerly called Math Boot Camp) sessions at the end of August. 
You can also check our Math Preparation page for other pre-university math resources.   
*The message will be sent to the email address that is currently listed in your ACORN account. If it is no longer active, please update it in ACORN or contact the Registrar's Office for assistance.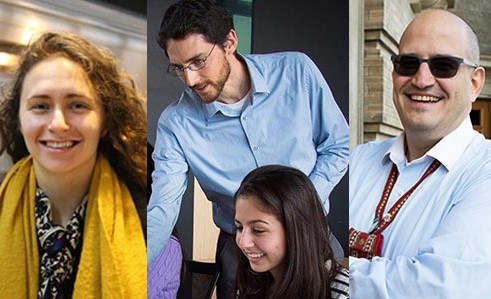 Meet Your Professors & Upcoming Events
Meet Your Professors
Meet Your Professors is a series of online opportunities organized by the First Year Office for you to interact with and get to know your first-year instructors before classes begin! Live question and answer sessions will be hosted between August 17-28 on Bb Collaborate. Please check out the Announcements on the First Year Hub for full details. Register online: https://tinyurl.com/engmeetyourprof
Other Upcoming Events

We encourage you to carefully read a helpful email that you will receive soon from our colleagues in the Registrar's Office. The "U of T Engineering Student e-News" is an e-newsletter that you will receive monthly throughout your undergraduate studies at U of T Engineering, and the most recent issue includes some need-to-know items for September for all undergraduate students, particularly those who may be travelling to campus.  
The First Year Office team periodically updates our Frequently Asked Questions page, and you're always welcome to email us or use our live chat during office hours for questions that you can't find answers to.  
In addition, given the ongoing pandemic, there are a lot of details still being confirmed for the upcoming year which are being communicated as they are determined. Be sure to monitor your email regularly for official updates, and you can also check the following authoritative pages for current information:  
First Year Office
Faculty of Applied Science & Engineering
University of Toronto
35 St. George St., Toronto, Ontario, Canada M5S 1A4