Are you looking to maintain your grades or improve upon them? Whatever your goal, GEARS is for you!
Starting university is a busy time for everyone. It can be tough to carve out dedicated time to review specific course material while you are adjusting to a new schedule. GEARS are weekly drop-in sessions that help you to fit in that important review time.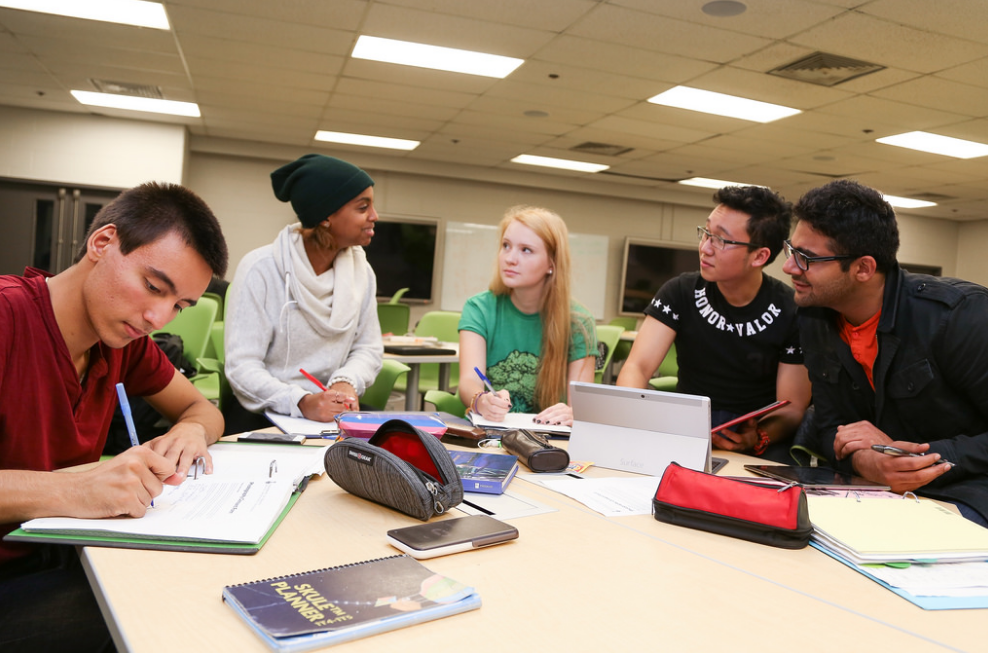 What are the benefits of attending GEARS?
Successful upper-year students provide guidance on reviewing materials and studying for tests
Dedicated, regular study time
Optimize study habits and time management skills
Get to know your classmates and meet upper-year students
All sessions are drop-in, no registration required. Unable to attend an entire session? Join GEARS for part of one
Judgement-free zone. No marks are issued and your attendance is not reported to your instructors
Helps you integrate how to learn with what you need to learn
Winter 2018 schedules (sessions begin January 8):
Core 8/TrackOne
| | | |
| --- | --- | --- |
| Day | Time | Location |
| Mon. | 6-7 p.m. | BA 2139 |
| Tues. | 11 a.m.-12 p.m. | BA 2179 |
| Weds. | 4-5 p.m. | BA 3012 |
| Thurs. | 12-1 p.m. | RS 211 |
Do you have feedback on your Core 8 & TrackOne GEARS experience? Submit it here.
Engineering Science
| | | |
| --- | --- | --- |
| Day | Time | Location |
| Mon. | 12-1 p.m. | BA 2195 |
| Tues. | 2-3 p.m. | BA 3116 |
| Wed. | 12-1 p.m. | BA 3008 |
| Thurs. | 6-7 p.m. | BA 2165 |
(Short link to this page: http://uoft.me/gears)